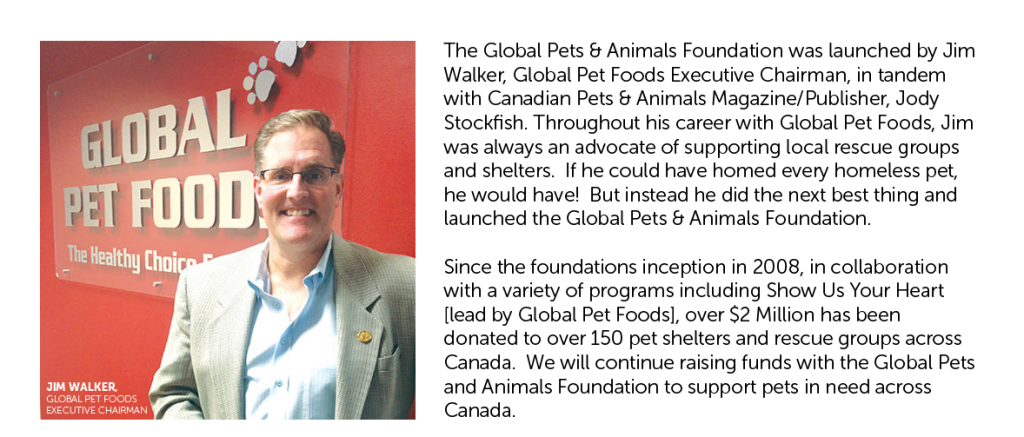 About the Foundation:
The purpose of the Global Pets & Animals Foundation is to raise and distribute funds for deserving pet-related rescue groups and charities across Canada. Typically, these charities are Animal Shelters and Pet Rescue groups who provide ongoing care for unwanted, sick, and abandoned pets, as well as help to facilitate adoptions to those people and families who wish to adopt a pet.
The Global Pets & Animals Foundation will help to build a public foundation that will live on in perpetuity, contributing to improvements in animal welfare in Canada. Any person may donate directly to the charity and will receive a tax receipt for a gift of $100 or more.
The Foundation has no paid staff, and all funds go directly to animal-related, Canadian charities, including working and animal-therapy organizations. If you wish to donate, donations can be made via PayPal by clicking on the link below.
The Global Pets & Animals Foundation was launched by Canadian Pets & Animals Magazine and Publisher, Jody Stockfish, and Global Pet Foods Chairman, Jim Walker. For more information or to make an inquiry, please direct an email to info@globalpetfoods.ca. From our heart to your hearts, thank you for helping animals and people in need!